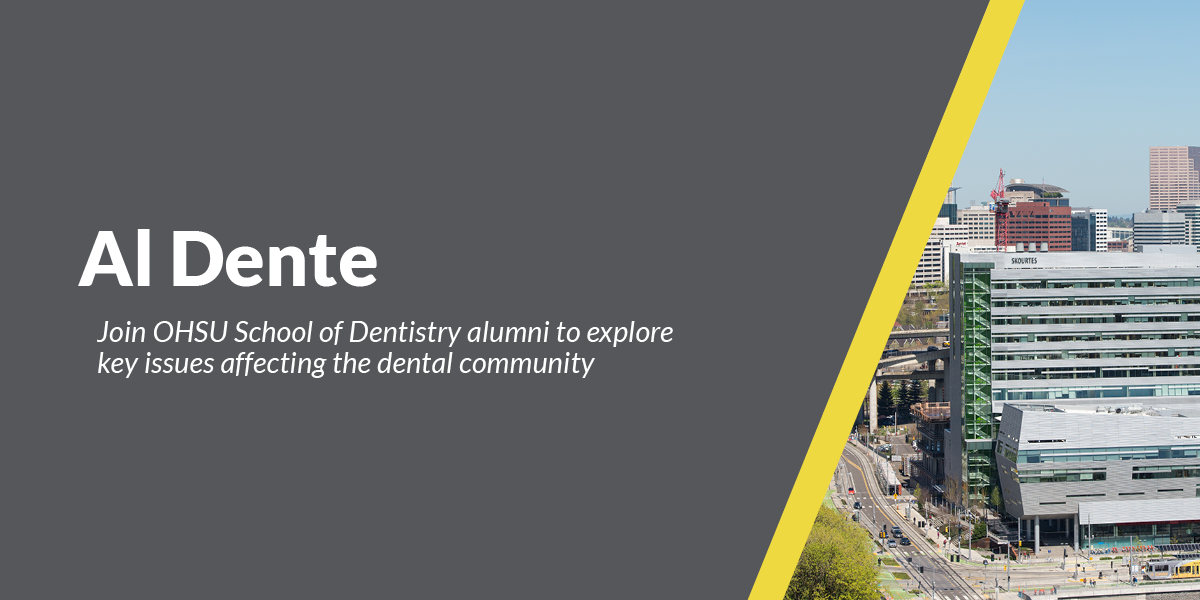 Lecture
How Salem Affects You, Your Practice and Your Patients and What You Can Do About It | This webinar provides an overview of politics related to dentistry with a focus on empowering Oregon dentists to influence future policy.
25 May
|
7:00 pm
-
8:00pm
Register
This virtual presentation is hosted by OHSU's School of Dentistry Alumni Association as part of the monthly Al Dente series.
The Oregon State Legislature often passes bills that affect dentistry, influencing a broad array of concerns including: the scope of dental practice; dental practice ownership; the creation of new midlevel providers; health initiatives; and Medicaid funding. Oregon dentists can play a critical role in shaping these policies, ensuring they are in the best interest of dental care providers and their patients. In this continuing education webinar, Jen Lewis-Goff, associate executive director at the Oregon Dental Association provides an overview of the current and future state of political affairs and dentistry with a focus on empowering Oregon dentists with tools to better engage and influence dental policy in the state.
This one-hour continuing education course is being offered for free to OHSU School of Dentistry Alumni.
Register here.
For questions, please email us at alumni@ohsu.edu