Timely Topics | More than Medicine: OHSU's Journey to Deliver Gender Affirming Care
View All Events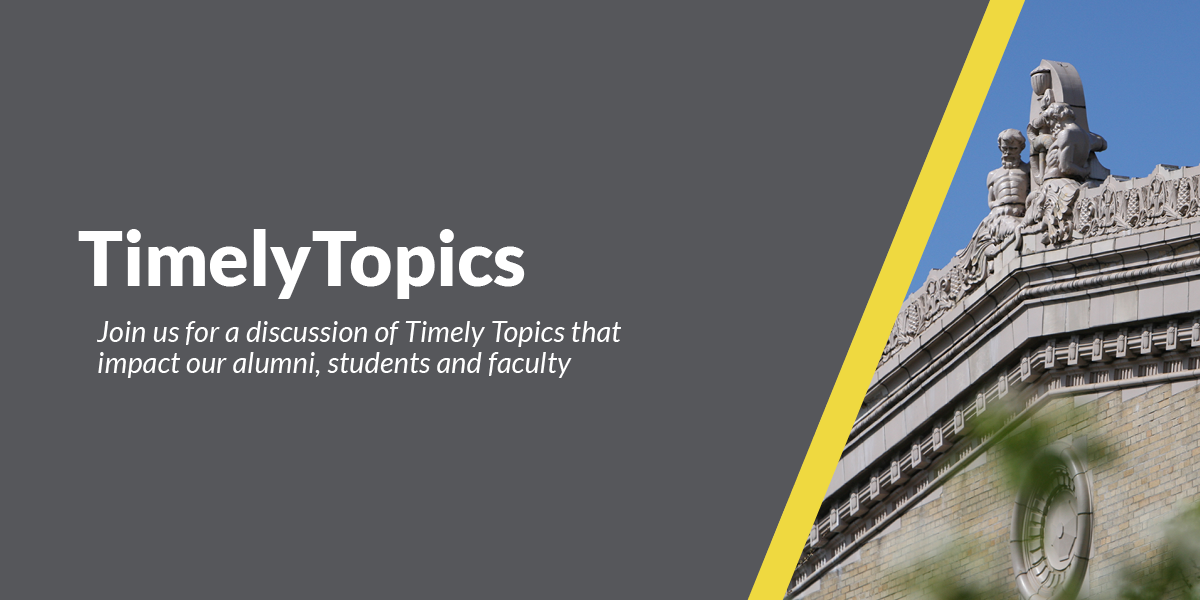 Critical Conversation
The OHSU Transgender Health Program knows that high-quality health care in affirming, welcoming environments can be lifesaving. The OHSU Transgender Health Program provides support, information and advocacy. They can connect patients with OHSU providers who are international leaders in caring for gender-diverse patients of all ages. They also strive to increase access to health care for the transgender and gender-nonconforming communities at OHSU and beyond. They work with community partners to provide advocacy, to shape policies and to train health care professionals.
Register
This webinar is presented by the OHSU School of Medicine Alumni Association.
The OHSU Transgender Health Program provides safe, comprehensive, affirming health care for the transgender and gender-nonconforming communities. We endeavor to improve the community's overall well-being through education, research and leadership that responds to the health care needs of transgender and gender-nonconforming people.
The OHSU Transgender Health Program was founded in 2015 to serve gender-diverse people and the larger community. Since then, we have served thousands of patients, trained thousands of health care providers, and greatly expanded our offerings.
Amy Penkin joined OHSU in January 2015 as the Program Coordinator for the Transgender Health Program. She has been a clinical social worker for 20 years and throughout her career has provided direct care, advocacy, and education in community mental health and healthcare environments.
Since 2005 she has been responsible for program/policy development, grant writing, clinical supervision for social workers seeking licensure, and program management. Amy has a history of providing and overseeing care for the LGBTQ community and is dedicated to promoting health equity for these and other underserved populations experiencing health disparities. In addition to working in the Portland Metro Area since 2009, her history includes teaching and working as a social worker, advocate, consultant, and private practice therapist in the San Francisco Bay Area.
Amy has travelled extensively for social work and human rights projects in Central and South America and throughout Asia. Amy earned her master's degree in social work from the University of California, Berkeley and subsequently served as adjunct faculty and field instructor for Schools of Social work at UC Berkeley, San Francisco State University, Smith College and Portland State University.
Dr. Christina Milano is a family physician who cares for individuals of all ages, in both the clinic and hospital settings.  Dr. Milano has extensive expertise in gender-affirming hormone therapy, as well as procedural skills relating to the reproductive system and contraception, and is honored to partner with people of all backgrounds and identities to support them with the information they need to make the best choices for their own health and well-being.
A veteran servant leader at OHSU and in the Portland Medicaid system, Dr. Milano is passionate about fostering community partnerships to create meaningful change in the lives of Oregonians.  A founding member of the OHSU Transgender Health Program since 2011, and inaugural medical director of the program since 2019, Milano has effectively cultivated linkages between over a dozen clinical departments and divisions at OHSU to establish what is now considered one of the most comprehensive and formative transgender health programs in the United States.  In addition to their faculty and staff partners at OHSU, they have sustained the explicitly articulated support of the Transgender Health Program's Community Advisory Board, and myriad community-based partners.  The OHSU Transgender Health Program serves thousands of unique patients, and under Milano's leadership, recently launched a virtual consult clinic serving all Oregonians.
Dr. Milano was born in San Francisco, and trained at UCSF before transitioning to the great Pacific Northwest to practice medicine at OHSU.
Dr. Blair Peters (he/they) is a double fellowship-trained board certified plastic and reconstructive surgeon who specializes in gender-affirming surgery and peripheral nerve surgery. He offers the full range of facial, chest and genital surgery. He has unique training in applying the techniques of modern nerve surgery in the field of gender-affirming surgery. Following his residency training in Plastic and Reconstructive Surgery at the University of Manitoba, Canada, he completed his first fellowship in peripheral nerve, hand and microsurgery at Washington University in St. Louis. He is one of the first surgeons in North America to complete an additional fellowship in comprehensive gender-affirming surgery at OHSU. He carries out clinical research that focuses on optimizing sensation and nerve outcomes in surgery.
Outside of clinical practice, he is a member of and strong advocate for the LGBTQIA+ community and frequently speaks on panels, creates educational materials and advocates for policy change and increased coverage for gender-affirming surgery and the broader rights of all queer people. He strives to be a strong queer voice in medicine and surgery.
This event will be presented online via WebEx and recorded for subsequent posting here.
If you have any questions, please reach out to us at alumni@ohsu.edu.